This update allows for placement of Attached Section in a subfolder in _shared-sections easier management of multiple attached sections.
Step 1
In the Administration area of your site, select the Asset Factory for Section - Attached.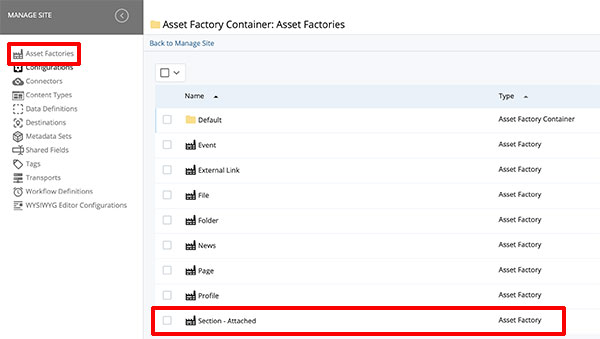 Step 2
On the Asset Factory screen, check the box under Subfolder Placement.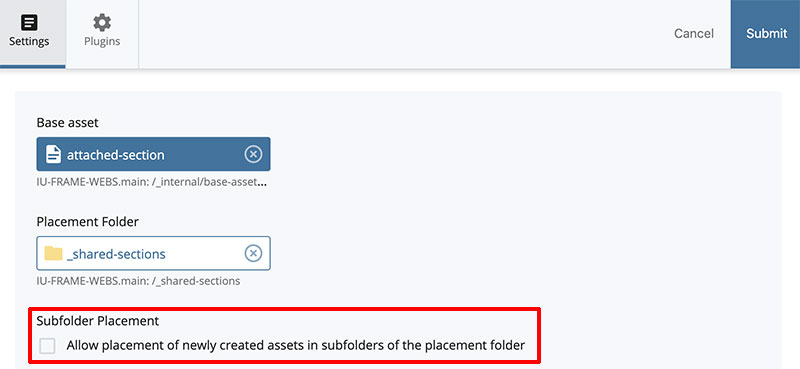 Step 3
Click Submit to save changes.