Creating an event
Use the Event page to create an event.
Step 1
Select New >> Event.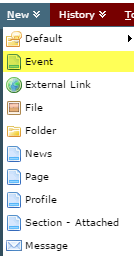 Step 2
Enter the System Name and Parent Folder. The System Name should be lowercase and may contain hyphens between multiple words.

Step 3
Under the Inline Metadata and Page details, follow instructions for the fields under the Standard Page type.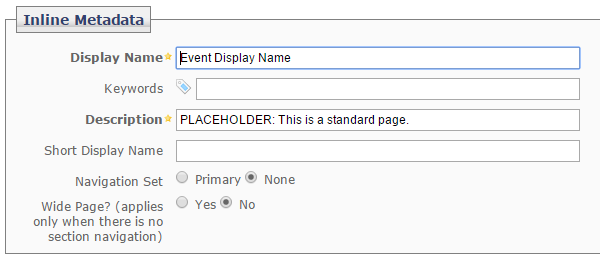 Step 4
Attach an event image. Ensure that the square image has been uploaded to the WCMS.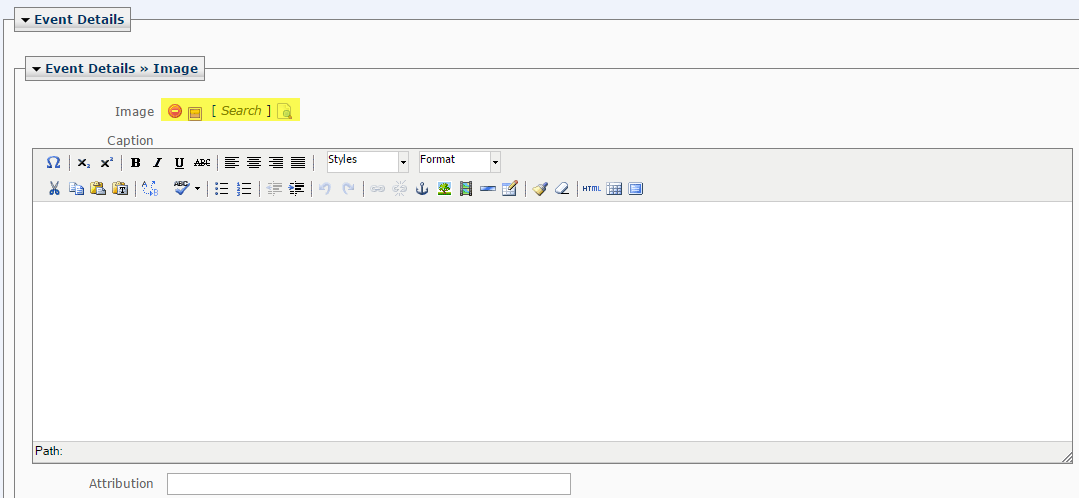 Step 5
Enter the Title, Start Date and Time and End Date and Time.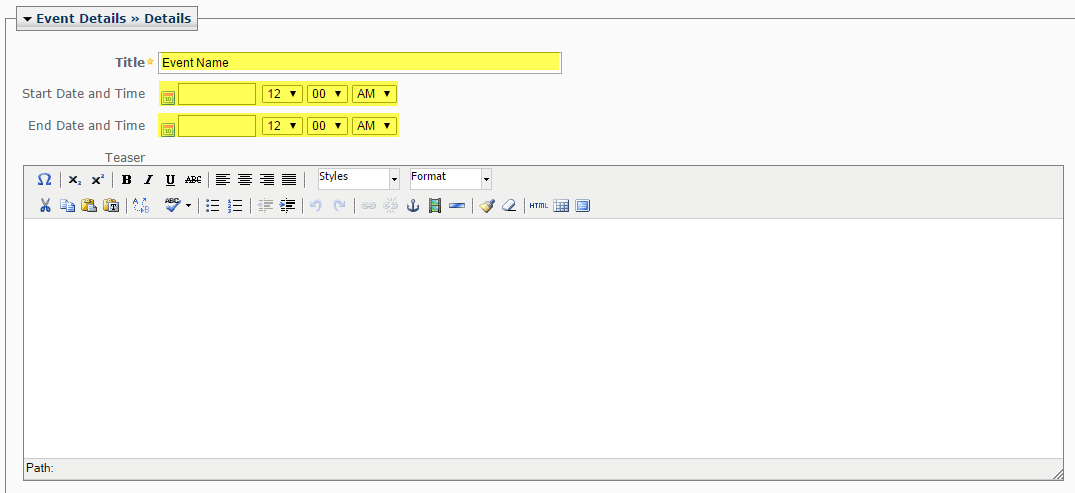 Step 6
Add a Teaser for the event if desired. The teaser will appear on the listing index page if created.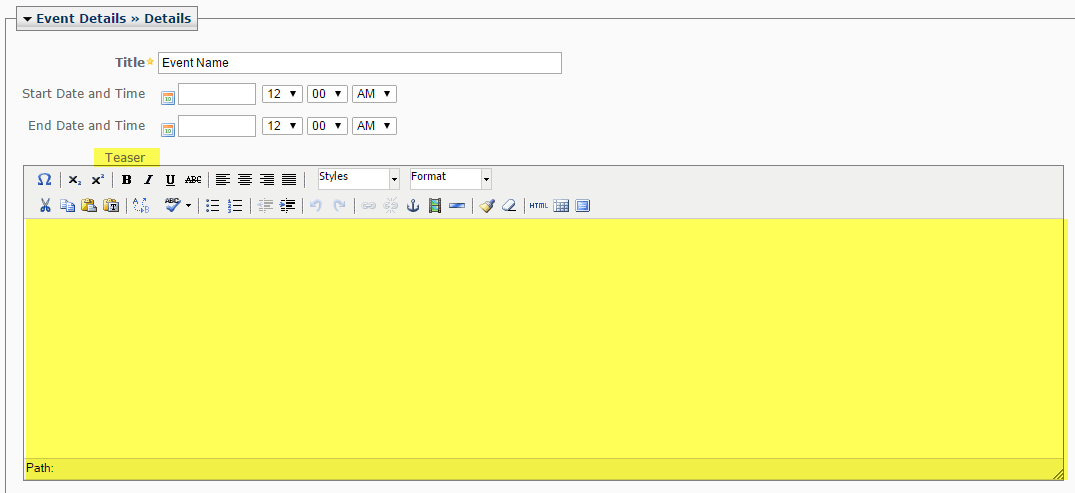 Step 7
Build the page using sections and chunks similar to the Standard Page type.
Step 8
When complete, Submit and Publish.