There is a standard format recommended to name folders, pages, and uploaded files in the WCMS.
Name a Page or Folder
Step 1
Create a new folder or file.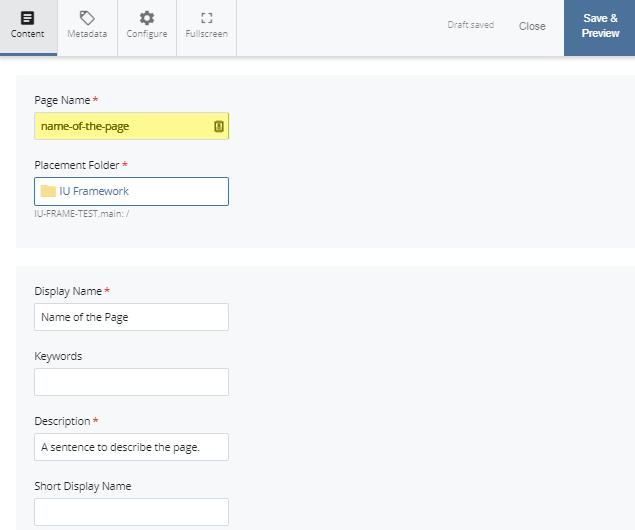 Step 2
When you create a page or folder, you will need to give it a Page Name. The page name is the name of the page/folder used in the folder tree, as well as in the URL.
The Page Name must:
be entirely in lowercase
use hyphens (-) for spaces for Page Names containing multiple words.
For example we have a new page that we want to call "Name of the Page".
Incorrect Page Names:
Name of the Page
NameofthePage
name of the page
name_of_the_page
Step 3
Give the page a Display Name. The Display Name is what will actually appear on the site, in the navigation.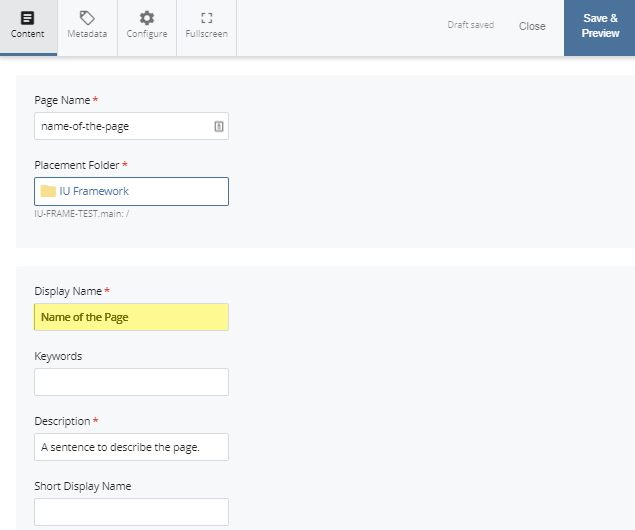 Name Uploaded Files
Step 1
Select Add Content > File to upload your file.
Step 2
Select the file you want to upload. By default, the name of the file you selected becomes the Page Name.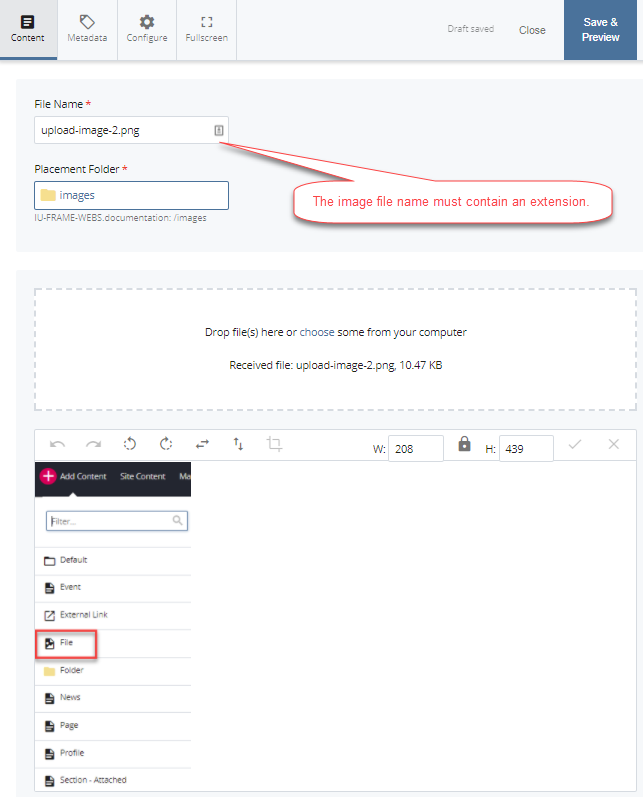 Step 3
Clean up your file name prior to submitting the file.
Remove any spaces, underscores, or extraneous numbers/dates.
Check that the file name is in lowercase and use hyphens (-) instead of spaces or underscores.
Make sure the file extension (.jpg, .mp4, etc.) remains in the file name.
Examples of Poor File Names:
headshot_jim_08092016CM008.jpg
pool-parallax-4-web.jpg
Infographic Beneath the Surface.jpg
Infographic_Beneath-the-Surface-3.jpg
Video background1_3.mp4
Examples of acceptable file names:
smith-jim.jpg
pool-parallax.jpg
pool-parallax-v3.jpg
pool-parallax-final.jpg
video-background.mp4