If your site was created before December 13, 2018, follow these instructions to remove Google+ from your Settings block.
Step 1:
In the Administration area of your site, locate the data definition for the Settings block.
Edit the data definition in XML.
Locate the group for Google Plus, around line 55.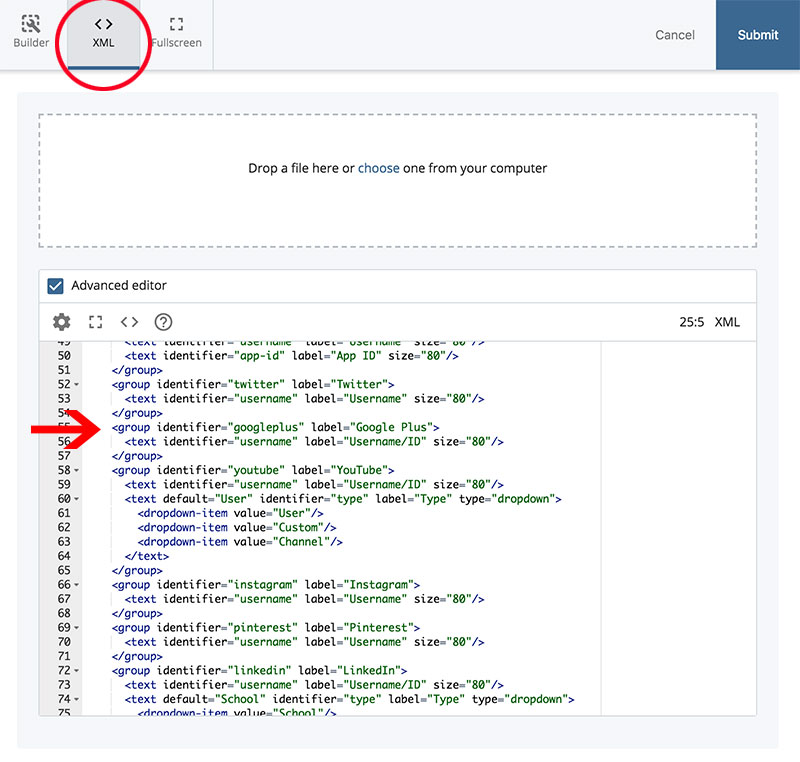 Step 2:
Remove the entire group for Google Plus, as shown below.
<group identifier="googleplus" label="Google Plus">
      <text identifier="username" label="Username/ID" size="80"/>
</group>